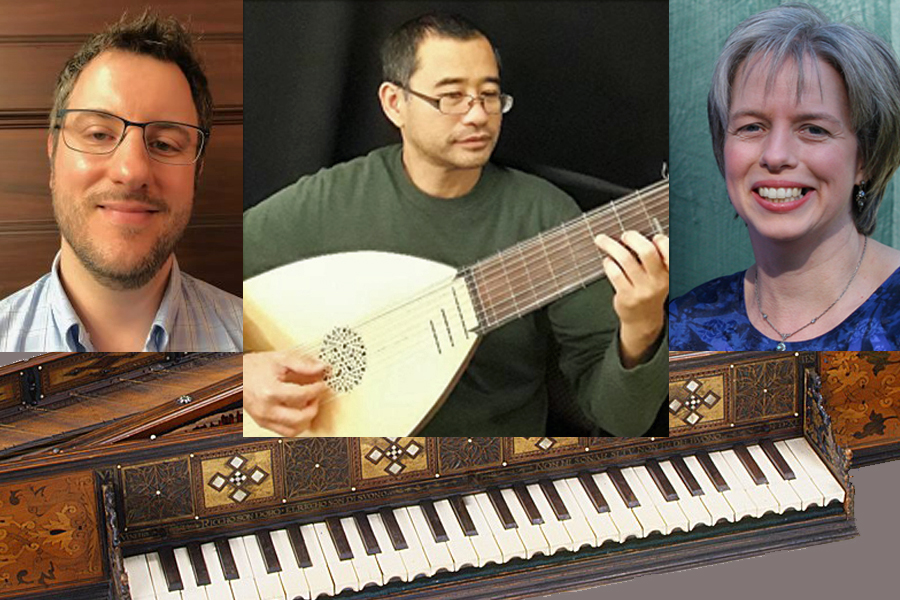 The Art of the Improvisation: Two Keyboards in Dialogue
At the center are Bernardo Pasquini's sonatas for two figured bass lines, in which the performers are challenged to respond to each others' impromptu improvisations. Also original works and arrangements by Alessandro Piccinini, Giovanni Gabrieli, Claudio Merulo and others.
Juan Mesa and Christine Gevert, virginals
Hideki Yamaya, lute and theorbo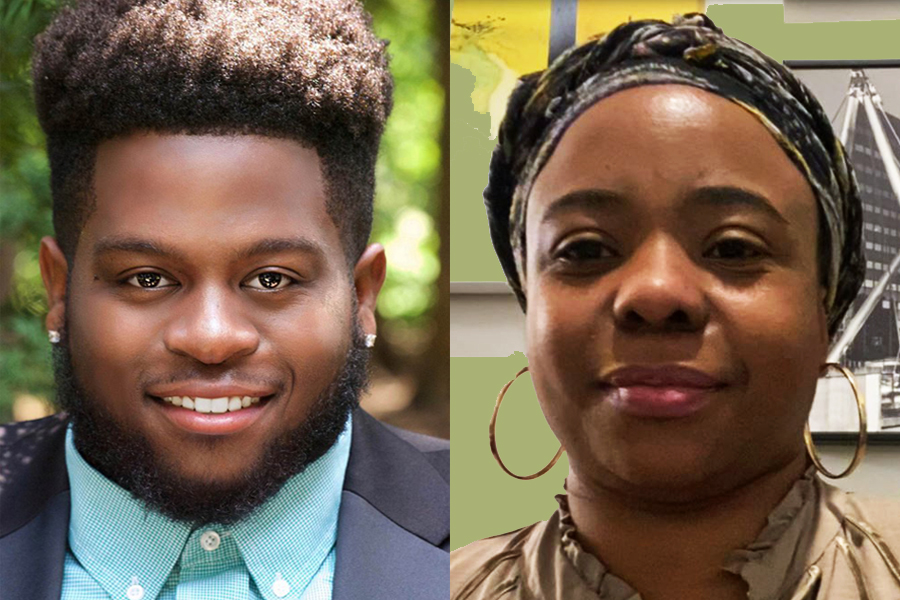 Grandson of Afro-Brazilian Slaves: Classical Star Composer José Maurício Nunes Garcia
Matinas do Apóstolo São Pedro à 6 (1815) and Missa S. Pedro de Alcantara à 4 for chorus, soloists, two bassoons, and organ; "Te Christe solum novimus" (1800) for soprano and organ.
Crescendo Chorus
Soprano Schauntice Shephard
Baritone Jermaine Woodard Jr.
Crescendo Period Instrument Ensemble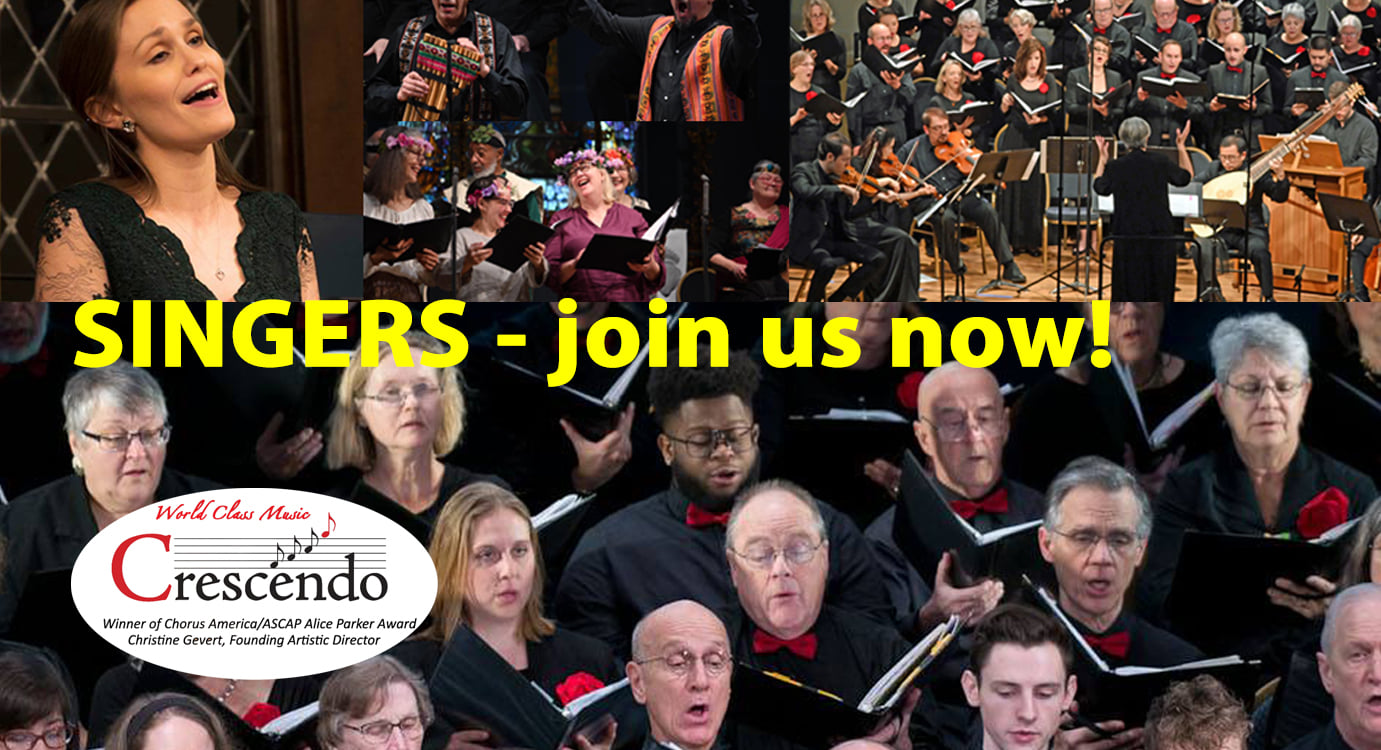 SINGERS based in the Berkshires are invited to join Crescendo's Ensembles: Crescendo Chorus, Crescendo Vocal Ensemble, Crescendo Young Artists Program. We have openings for both amateur and paid professional positions in all voice groups. A limited number of scholarships are available. We regularly perform in Lakeville, CT and Great Barrington, MA. Learn more, and schedule and audition by writing to: crescendo@crescendomusic.org
Crescendo At Home – New Program!
Mientras me abraza–Baroque, Latino, and Folk Fusion
Price: $5 – complete concert
Recorded: April 9, 2022
Saint James Place, Great Barrington, MA

Chamber Music with a 'twist': Polish folk music influenced music by J.S. Bach and Telemann, and traditional and contemporary Latin American works arranged for an unusual combination of instruments.
Performers:
Job Salazar Fonseca, violin and percussion
Carlos Boltes, viola and charango
Christine Gevert, virginal
What is Crescendo At Home?
Now you can watch Crescendo's concerts at home at any time with our virtual concert portal – Crescendo at Home!
We want to keep choral and baroque music experiences alive not only during the pandemic, but also for your pleasure, comfort and for anyone who is not able to attend concerts in person.
Recorded in high quality audio by former Carnegie Hall engineer Leszek Wojcik, and filmed in high definition by Charlette Media Productions, we offer you an experience that is similar to being there in person. It even brings you closer to the performers than you ever would in a live concert.
Each concert video is $5 to purchase and gives you unlimited viewing opportunities to watch at your convenience.
Watch, and share with your family and friends!  Subscribe to our e-Newsletter for news on upcoming Crescendo at Home programming.