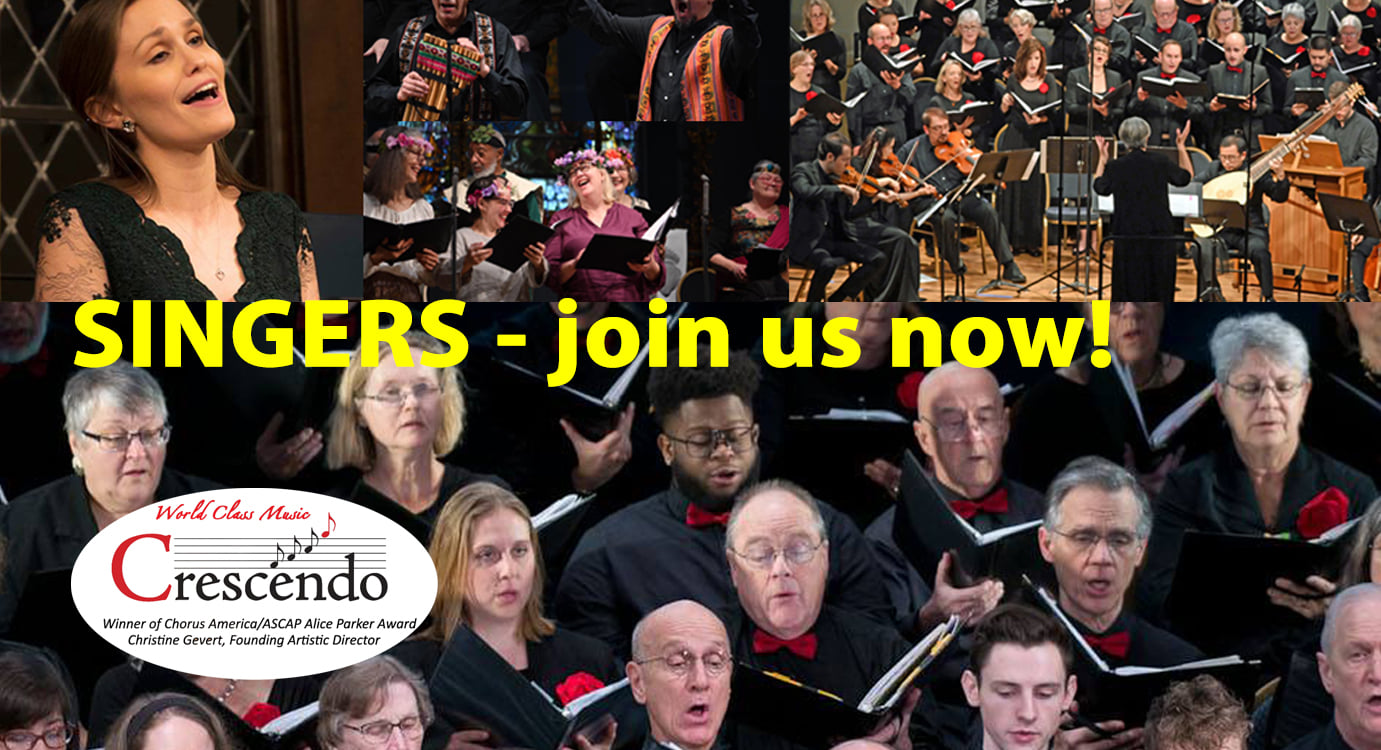 SINGERS based in the Berkshires are invited to join Crescendo's Ensembles: Crescendo Chorus, Crescendo Vocal Ensemble, Crescendo Young Artists Program. We have openings for both amateur and paid professional positions in all voice groups. A limited number of scholarships are available. We regularly perform in Lakeville, CT and Great Barrington, MA. Learn more, and schedule and audition by writing to: crescendo@crescendomusic.org
Crescendo's mission is to give its audience and performers classical music experiences that are emotionally alive and personally meaningful.
Who is Crescendo, and what is their story? Join Christine Gevert, Artistic Director of Crescendo, and singers Kathy Drake and Tom Schindler as they share some of their favorite moments from seasons past, and what they're most looking forward to in this virtual season of music.
"Crescendo is a unique organization with a stellar reputation in the early music world. Members of Boston's and New York's early music communities have grown to admire and respect Crescendo as one of the most groundbreaking of ensembles in the U.S."
Crescendo is a family of music lovers that bring exquisite choral music to audiences throughout New England.
"Over the years some in our area thought that Crescendo couldn't succeed with music unfamiliar to audiences…Our packed houses and standing ovations have proven them wrong. Christine challenges us, the singers, to master the music, and works with each one of us to be the best that we can be."
"Music makes more people milder and gentler, more moral and more reasonable."