A Story of Hope in the Voice of the New World
Recorded: January 7, 2023 @3 pm
Trinity Church, Lakeville, CT
Performers:
Elisa Cordova, soprano
Jayne Segedy, soprano, percussion
Christine Gevert, alto (ensemble)
Ignacio Lagos, tenor, quena, recorder, percussion
José Sacín, bass, percussion
Edson Scheid, violin
Carlos Boltes, viola, charango, ronroco, percussion
Christa Patton, harp
Christine Gevert, virginal, organ, percussion, direction
Percussion instruments:
Large drums: cajón (Peru) and bombo (Andean), small triangular drum (Peru), chajchas (central Andean)
Program
Lanchas para baylar [Martínez Compañón / Trujillo Codex] Instrumental
Domine ad adjuvandum [Latin American manuscripts – Guatemala Music] Magnificat [Latin American manuscripts – Guatemala Music] Christmas
Ave Maris stella [Latin American manuscripts – Guatemala Music] Virgin Mary
Magestuoso a violín y Bajo  [Martínez Compañón / Trujillo Codex] Instrumental
Oy hasemos fiesta [Latin American manuscripts – Guatemala Music] Christmas / Virgin Mary
Muestre la tierra alegría [Latin American manuscripts – Guatemala Music] Christmas / Villancico
De Navidad  [Latin American manuscripts – Guatemala Music] Instrumental
Así andando [Latin American manuscripts – Guatemala Music] Christmas / Villancico
Bayle de danzantes con pifano y tamboril  [Martínez Compañón / Trujillo Codex] Instrumental
Tonada del Chimo, bajo y tamboril para baylar cantando [Martínez Compañón / Trujillo Codex]
Kyrie [Latin American manuscripts – Guatemala Music] Psalm 110 [Latin American manuscripts – Guatemala Music] Gloria [Latin American manuscripts – Guatemala Music] Credo [Latin American manuscripts – Guatemala Music]
– INTERMISSION –
Pange lingua  [Latin American manuscripts – Guatemala Music] Sanctus [Latin American manuscripts – Guatemala Music] Esta comida divina [Latin American manuscripts – Guatemala Music] Agnus Dei [Latin American manuscripts – Guatemala Music]
Pahuana [Latin American manuscripts – Guatemala Music] Instrumental
Hoy nace a nueva estiella [Latin American manuscripts – Guatemala Music] Christmas
Dios es ya nacido [Latin American manuscripts – Guatemala Music] Christmas
El fiel peso y medida [Latin American manuscripts – Guatemala Music] St. Michael
Sed Miguel fuerza [Latin American manuscripts – Guatemala Music] St. Michael
Cachua a cuatro: Al Nacimiento de Christo Nuestro Señor [Martínez Compañón / Trujillo Codex] Christmas
Cachua a voz y bajo: Al Nacimiento de Christo Nuestro Señor [Martínez Compañón / Trujillo Codex] Christmas
Virgen madre de Dios [Latin American manuscripts – Guatemala Music] Christmas
De la sagrada Maria [Latin American manuscripts – Guatemala Music] Christmas
Cachua Serranita  [Martínez Compañón / Trujillo Codex] Virgin Mary
Learn More About All of the Performers

Elisa Cordova, soprano. Described by London critics as "sensational," "sweet voiced and ebullient", Elisa Cordova, a native of Chile, is making her mark both in the U.S. and internationally. Ms. Cordova received her Operatic training from the Eastman School of Music, Binghamton University and Tri-Cities Opera. She won the Tri-Cities Opera Guild Scholarship, was a competition winner of the Lotte Lenya Vocal Competition, a 2013 semi-finalist in the NTD Television International Vocal Competition, and a recipient of the Clark Fellowship. Operatic leading roles include Norina in Don Pasquale, Musetta in La Boheme, Antonia in Les Contes d'Hoffmann, Despina in Cosi fan tutte, Monica in The Medium, Mabel in The Pirates of Penzance, Gretel in Hansel and Gretel, Adele in Die Fledermaus, and two Zarzuelas: El Barberillo de Lavapies and La Verbena de la Paloma with such companies as Tri-Cities Opera, The Aspen Music Festival, Tulsa Opera, Opera Carolina, the In Series, the Bronx Opera, Maryland Lyric Opera, and the Metropolitan Opera Guild.  Musical theater roles include Winnie in Annie get your gun, Antonia in Man of la Mancha, Connie in A Chorus Line, and Esther in Meet me in St. Louis. She performed in the Off-Broadway "Play/Opera", The Music Teacher written by Allen and Wallace Shawn, solidifying a niche as a cross-over artist. (CD available through Bridge Records). Ms. Cordova went on to make her London West End debut, performing the role of Maria in the European tour of West Side Story to great critical acclaim, including venues in Germany and Athens, Greece.
In the recital arena, Ms. Cordova specializes in Spanish language repertoire. Concerts include appearances alongside composer Stephen Reich, and a whimsical event as back-up singer for Senator Lamar Alexander at the Alfalfa Club. She was a guest artist at the  Frutillar Festival in Chile, OSCA Philharmonic in Paraguay, "Canto General XXI" with the Piccolo Spoleto Festival,  as well as concert appearances throughout Greece, the U. K., Canada, Mexico, Germany, France, and Italy. In 2013, Ms. Cordova performs regularly with the Pan American Symphony Orchestra of Washington, D.C.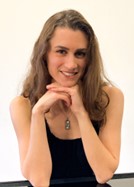 Jayne Segedy, soprano, is a singer and educator based in New England and Barcelona, Spain. She graduated with a degree in Music Education from the University of New Hampshire, where she studied piano with Chris and Arlene Kies an, and choral direction, with William Kempster, and sang with the UNH Concert Choir and Chamber Singers.  In addition to singing with Cappella Nova Mundi, Jayne also sang with the Community Choir & Chamber Choir of South Berwick, and played trumpet with the Seacoast Wind Ensemble. She taught choir at Shapleigh Middle School and Traip Academy in Kittery, Maine. She currently studies voice with Mónica Muñoz and sings with Cappella Nova Mundi and ARSinNOVA.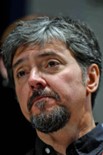 Ignacio Lagos Ugarte, tenor, quena, is a singer and flautist born in Chile. He has a Master's degree in interpretation of Ancient Music from the ESMUC (Catalonia College of Music, Barcelona, Spain). There he specialized in the study of historical chant under the direction of Francesc Garrigosa. He also holds diplomas in Flute Performance from both the Universidad Católica de Chile and the Ecole Normale de Musique de Paris. He has performed as a tenor soloist with Denise Dupleix, Michel Ferrer, and Isabel Garcisanz in Paris, and at the Conservatori del Liceu of Barcelona with the teacher Eduard Giménez. As a singer, he has also worked for Compagnie Bel Canto de Paris and in different productions in France and Spain. He has also been a soloist for the Requiem and the Coronation Mass of Mozart, The Messiah of Handel, and the Ellis of Love of Donizetti, among others.
As a flautist, he has played with the Youth National Symphony Orchestra of Chile and the Orchester de Flautas Françaises and has performed as a soloist and musician in Chile, Spain, France, Germany, and the United States. He is also a member of contemporary music groups Espai Sonor and Morphosis Ensemble and forms a stable duo with pianist Tomeu Moll. He currently teaches and directs the choirs at El Til·ler Waldorf School of Barcelona.

Jose Sacin, baritone. Known for his expressive voice of "liquid gold and the stage presence of a lion" (DC Theatre Scene). Peruvian native Jose Sacín is considered one of the leading South America baritones of our time. He has performed and collaborated with the leading figures of the opera and music world today including; a nationally televised performance for Pope Benedict XVI alongside Placido Domingo at Nationals Stadium in Washington, DC; with Gregory Buchalter of the Metropolitan Opera; the Chilean soprano Veronica Villaroel; American soprano Alessandra Marc, Enrique Ricci and Will Crutchfield. He performed the world premiere of selected passages from the newly discovered version of Verdi's, La Forza del Destino with Philip Gossett at the Caramoor International Festival.
He has portrayed the roles of Tonio and Silvio in I Pagliacci; the title roles of Rigoletto and Don Giovanni; Alfio in Cavalleria Rusticana; Valentin in Faust; Danilo in the Merry Widow; Belcore in L'elisir d'amore; the Father in Hansel and Gretel; the Count in Le Nozze di Figaro; Sharpless in Madama Butterfly, Angelotti in Tosca; Nerone in L'incoronazione di Poppea.
He has worked with the Washington National Opera, Opera de Lima, Opera Delaware, IVAI Festival in Tel Aviv, Baltimore Opera, Opera Camerata of Washington, Caramoor Opera Festival, Opera North, Bechstein Concert Series, Choral Arts Society of Washington, Wagner Society of Washington DC, Maryland Opera Society, among others. Sacín has extensive appearances in Spanish Zarzuela. He has performed the role of Don Juan in El Barberillo de Lavapies, with the Opera de Lima; Juan in Los Gavilanes, with Zarzuela Di Si; Vidal Hernando in Luisa Fernanda; Juan de Eguia in La Tabernera del Puerto; Lamparilla in El Barberillo de Lavapies; and Querubini in El Duo de La Africana.
Sacín's recording of Ariel Ramirez's Misa Criolla and Navidad Nuestra with the Choral Arts Society of Washington DC for Naxos was awarded a WAMMY for best classical recording of 2007. He has appeared as a recitalist in Russia, Japan, Costa Rica, Honduras, Venezuela, Bolivia, his native Peru and extensively throughout the United States. He regularly collaborates with the Alturas Duo, performing innovative arrangements of Spanish, Latin American and contemporary music for guitar and viola and charango.

Edson Scheid, violin, has been praised for his "polished playing" (The Strad), and for being a "virtuoso violinist" (The Boston Globe). His performance of Strauss's song Morgen at Carnegie Hall alongside Joyce DiDonato and Il Pomo d'Oro was described as follows: "The concertmaster, Edson Scheid, proved a worthy foil as violin soloist" (The New York Times).
A native of Brazil, Edson Scheid is based in New York City, where he plays with the city's leading period orchestras. He frequently performs throughout the United States, on both modern and period instruments, and in Europe, Asia, North and South America with such ensembles as Il Pomo d'Oro and Les Arts Florissants.
Edson Scheid's many performances of Paganini's 24 Caprices, on both period and modern violins, have been received with enthusiasm around the world. He has been featured live in-studio on In Tune from BBC Radio 3 and his recording of the Caprices on the baroque violin for the Naxos label has been critically acclaimed: "Far from being mere virtuoso stunts, Scheid's Caprices abound in the beauty and revolutionary spirit of these works…" (Fanfare Magazine).
His second solo album, "On Paganini's Trail… H. W. Ernst and more", has been released under the Centaur Label – the first recording ever of this repertoire on a period violin. New York Concert Review writes that "Mr. Scheid is a superb violinist and a musician who can handle the fiendish challenges of this repertoire while finding the music in it.", and Early Music America praises Edson Scheid for​ taking "his time through these works, letting them breathe without losing sight of execution or musicality…"
Edson Scheid has given masterclasses as a guest artist at the University of North Carolina at Chapel Hill, and has coached chamber music ensembles at the Woodlands Chamberfest in Houston, TX, and at the Mallarme Youth Chamber Orchestra program in Chapel Hill, NC. He has also taught private lessons through the P.A.L.S. program during the Aspen Music Festival and School. Since April 2020 Edson Scheid is a violin teacher at the Il Pomo d'Oro Academy, offering masterclasses on period instruments.
Edson Scheid holds degrees from the Universität Mozarteum Salzburg, the Yale School of Music and The Juilliard School, where he was the recipient of a Kovner Fellowship. He is a two-time winner of the Historical Performance Concerto Competition at Juilliard, and a recipient of the Broadus Erle Prize at Yale.

Carlos Boltes, charango and viola
Carlos was born in Santiago de Chile, where he began his musical studies learning the charango from his brother Giovanni Vaccani, later he joined the Chilean group Barrocco Andino with which he made numerous tours of Chile and South America. He has a Bachelor's degree from the Universidad Católica de Chile and a Master's degree from Carnegie Mellon University in viola performance. His main teachers have been: Enrique López, Atar Arad and Larry Dutton (Emerson String Quartet). He has been the principal violist of the Santiago Municipal Theater Chamber Orchestra and the Virtuosi Chamber Orchestra of Connecticut and has recorded for Naxos, Brioso and CBS Records. In 2000 he formed the Duo Alturas together with Canadian guitarist Scott Hill. In these 20 years they have released more than 50 works written for the Duo and numerous ensembles. Among them is the Elqui Trio where they join forces with the Flute player and expert in Andean wind instruments, Gonzalo Cortés. Last year they formed a trio ADAA with the notable French pianist and singer Alexandra Aubert, with whom they have toured Chile and the United States.
Mr. Boltes has been awarded an Individual Artist Scholarship from the Boston Fund and a Performance Scholarship from the Andes Foundation and also received the Connecticut "Latino de Oro" Award 2010. With the Duo Alturas he has won numerous awards: First Prize at the 2006 New England International Chamber Music Competition to the 2010 CMA / ASCAP Award for Innovative Music Programs. They recently won the Jury Award at the "World Folk Vision 2020" as the "Best Latin Band" and they were the winners among 3950 participants from 115 countries. Mr. Boltes in addition to his career as an interpreter has dedicated himself to teaching, 10 years in the Community Division of the University of Hartford, 4 years in Intake Academy teaching charango, viola and violin and in numerous festivals in Latin America, Brazil, Eleazar de Carvallo , Classic Bolivia in La Paz. Calbuco Summer Festival and Mancera Festival in Valdivia, Chile. He has taught numerous Master Classes in the United States, Central and South America and Europe.

Christa Patton, historical harpist and early wind specialist, has performed throughout the Americas, Europe, and Japan with many of today's premier early music ensembles including Piffaro the Renaissance Band, Early Music New York, Boston Camerata, The King's Noyse, Folger Consort, Newberry Consort, Apollo's Fire, Parthenia, ARTEK and Chatham Baroque to name a few.  As a Baroque harpist specializing in 17th century opera, Christa has performed with New York City Opera, Wolf Trap Opera, Opera Atelier and the Opera Theater of Saint Louis.
As an educator and scholar, Christa has served on the faculty of Rutgers University and the Graduate Center at CUNY. She is also the director of the Baroque Opera Workshop at Queens College, a workshop specializing in period-specific performance practice of 17th century musical drama.
In the recording industry, Christa has fulfilled both the role of recording artist and record producer.
As recording artist whe can be heard on Zefiro Recordings – Monteverdi Il quinto libro dei madrigali,  ARTEK, and Monteverdi: The Complete Madrigals, Book 7, ARTEK; ATMA classiques – Palazzo Romano, La Nef; Ex Cathedra Records – Venice and A Bohemian Christmas, Early Music New York; Dorian Records – Chacona, Ex Umbris; Stadtpfeiffer and Trionfo d'Amore e della Morte, Piffaro; Navona Records – Los Ministriles in the New World, Waytes, Vespers,  Back before Bach, Piffaro; Lyrachord Label – Istanpitta I, Early Music New York, Istanpetta II, Early Music New York. As record producer: ATMA – 17th century Italian motets, ¡Sacabuche!; Acis –In Sara Levy's Salon, The Raritan Players.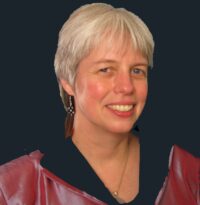 Christine Gevert, virginal, holds a master's degree in organ and early music performance from the Hochschule für Musik und Theater, Hamburg, Germany. After earning a bachelor's degree in music theory from the Conservatorio Nacional de Chile, she studied choral and orchestral conducting in Berlin and harpsichord in London. She has taught at the Berliner Kirchen-musikschule, the Universidad de Chile, and the Pontificia Universidad Católica in Santiago, Chile.
While conducting and performing in Europe and South America, she also recorded for Carpe Diem and Alerce.  She has led master classes and workshops in early music, harpsichord, and baroque vocal technique at music festivals in Germany, Chile and the U.S., and has taught historic keyboards at the Berlin Church Music School in Germany, and locally at Bard College at Simon's Rock. Ms. Gevert has appeared at the Washington Early Music Festival, the Berkshire Choral Festival, the Fringe concerts of the Boston Early Music Festival, and the Amherst Early Music Festival.

In recent years she has given solo harpsichord recitals at the Early Music Festival in Narol, Poland, at the historic Auditorium Wanda Landowska near Paris, at the Metropolitan Museum of Art, and the Brooklyn Beat Festival. She performed at the International Festival of American Renaissance & Baroque Music at the Chiquitan Missions in Santa Cruz, Bolivia. She has authored and published more than eighty historical basso continuo realizations with the Swiss music publisher, Amadeus Verlag. The founder and artistic director of Crescendo and her own baroque ensemble Les Inégales, Christine is currently music director at Trinity Episcopal Church, Lime Rock, CT.
Crescendo and its programming
Crescendo is a national-award-winning music performance organization. For more than fourteen years, Crescendo has presented concerts year-round in northwestern Connecticut, the Berkshires, and the mid-Hudson Valley of New York. The organization is based at Trinity Church Lime Rock in Lakeville, CT.
Founder and Artistic Director, Christine Gevert, is celebrated for her innovative approach to programming and performance. Crescendo's audiences are often rewarded with programs of rarely-heard and newly discovered works. Often Ms. Gevert uses original manuscripts to make her own performing editions for chorus, soloists and orchestra because there are no existing published editions. Frequently our programs feature early and contemporary music works alongside each other, creating a contrast for the listener. Eight new works have been commissioned for our chorus and vocal ensemble. Crescendo has presented ten U.S. premieres.
Crescendo's innovative programming relies on a local base of dedicated and talented auditioned amateurs and professionals who make up the Crescendo Chorus and Crescendo Vocal Ensemble. Crescendo has its own Period Instrument Orchestra and Andean Ensemble, comprised of professionals from New York, Boston, Philadelphia, Washington DC and Hartford. These instrumentalists and the internationally recognized soloists who regularly collaborate with Crescendo bring the performances to a level comparable to the best ensembles in the country. Instrumental music ensembles and concerts with vocal soloists have been part of Crescendo's programs since the beginning. Some of the performers have been: Julianne Baird (Philadelphia) soprano, Nicholas Tamagna (New York) countertenor, Peter Sykes (Boston) and Władysław Kłosiewicz (Warsaw, Poland), harpsichord, Chris Bellsucio (Boston), natural trumpet, Tricia van Oers, recorder, I Fagiolini Renaissance Vocal Ensemble (London, UK), L'Orchestre de Chambre Francaise (Paris, France), Peter Lekx (Montreal) baroque violin, Duo Alturas (Hartford) charango, viola and guitar, and Duo Les Inégales, traverso and harpsichord.
We are strongly committed to educational outreach―to our own singers, our audiences and local students. Talented local high school singers and young musicians are coached by Ms. Gevert as part of our "Young Baroque Artist Program", and often play a part in our performances. She and members of the chorus visit local schools to work with students.
Artistic Director Christine Gevert is celebrated for her innovative approach to programming and performance: In 2014 Crescendo won the prestigious Chorus America / ASCAP Alice Parker Award. Today's programming reflects some of the diversity and scope of music that Crescendo is known for.
About the Music
Today's program brings you a selection of music drawn from manuscripts that illustrate the rich and complex exchanges between Europeans and American Indians that occurred throughout the Spanish colonies. The repertory spans almost three hundred years of Spanish conquest, evangelization, and cultural syncretism in the Americas. What these sources have in common is their bearing witness to a process of musical transfer through practices of listening and performance in a colonial context. Despite power imbalances, this was not a one-sided process. While European missionaries used sacred music as a means of conversion and religious indoctrination since the very beginning of the Conquista, American Indians would sometimes make those sounds their own. At other times, the process was reversed, and European listeners would eavesdrop on the musical practices of the Indians. Today, we will engage with both ends of the colonial spectrum by listening to devotional music used by Maya people and transcriptions of tunes from Peru. The historical sources we encounter today therefore tell a multilayered tale of music traveling through oceans, forests, and mountains to mediate between cultures.
Most of the pieces of today's program come from the Huehuetenango Manuscripts, now at Indiana University's Lilly Library. This collection preserves a massive repertory of Catholic devotional music from villages of the Soloma parish area in western Guatemala. These villages are located in the Cuchumatán mountains of the municipality of Huehuetenango, which has been continuously inhabited by Maya people. The origin of these settlements is highly relevant since missionaries and sometimes armed forces moved Indigenous people from their more dispersed dwellings into centralized and carefully designed towns, also called missions. By 1565, a complete series of missions in this area had been established by the Dominican order. These settlements would be turned over to Mercedarian missionary control by 1600, who seemed to have left the Mayans to govern themselves and take control over their own liturgical needs. Indeed, unique to the Huehuetenango manuscripts is that the music was copied by and for Mayan locals. Its villancicos—strophic works in the vernacular—were probably composed by them as well. The scribes left signatures in the manuscripts revealing that they called themselves maestros (chapelmasters). Now we know that the maestros were local men who served as a kind of deputy priest, although they were frequently involved with ritual practices of Mayan origin.
The repertoire the maestros copied ranges from complex polyphonic masses by well-known Renaissance composers to traditional plainchant hymns. In today's program, we will encounter a mixture of motets (Latin sacred pieces for several voices), selections from a musical mass, villancicos, and some of the few instrumental works preserved in the Huehuetenango manuscripts.
These Huehuetenango pieces center around the celebration of Christmas, for which it was customary to sing villancicos during Matins the night before. You may notice the simplicity of the texts and the cleanliness of the villancicos' melodies: these features are characteristic of mission villancicos intended to reinforce the teaching of complex Christian doctrine. Such a complex notion as the incarnation of Christ, then, certainly merited its translation into song.
Almost standing at the opposite extreme of the colonial territorial and chronological expanse, the Codex Martínez Compañón contains over one thousand watercolors and twenty-one musical pieces transcribed within the diocese of Trujillo, in what was then the Viceroyalty of Peru. The Spanish prelate Baltasar Jaime Martínez Compañón (1737–1797), who served as the bishop of this city on the northern coast of today's Peru, edited the exquisite manuscript throughout the 1780s and sent it to King Charles IV of Spain around 1803. The musical transcriptions in this volume intend to represent dances and songs from territories under Martínez's spiritual guidance. The result is a collection that reflects a European understanding of many indigenous musical practices from the area. In this regard, we can understand the Codex Martínez Compañón as a translation of popular musical idioms into Western practice.
Paul G. Feller-Simmons