Program
Antoine Dornel (1680-1757)
Suite No. 3 en Mi mineur pour la Flûte Traversière dessus et Basse from Sonates à violon seul et suites pour la flûte traversière avec la basse (1711)
Prèlude Lent / Allemande "L'Angelique" / Rondeau "Le Ville flix" / Sarabande "La Caron" / Gigue "La Chauvigny"
Jean-Henry D'Anglebert (1626-1661)
Suite en Sol majeur from Pièces de Clavecin (1689)
Prèlude
Joseph Bodin de Boismortier (1689-1755)
Deuxiéme Suite en Sol Majeur pour la Flûte traversière seule
Prèlude/ Musette en rondeau / Gigue
Antoine Dornel
Suite No. 5 en Ut mineur from Pièces en Clavecin
Allemande grave "L'amour reciproque" / Musette Rondeau "La St. Jean de Paris"
Jacques-Martin Hotteterre (1674-1763)
Suite en Ut mineur pour la Flûte traversière from Deuxième livre de pièces pour la flûte traversière et autres instruments avec la basse (1715)
Prèlude lentement – vivement / Allemande lentement / Rondeau / Gigue
– INTERMISSION –
Francois Couperin (1668-1733)
Deuxième Concert en Re majeur from Concerts Royaux (1722) pour Dessus et Basse
Prèlude gracieusement / Allemande fuguée gayement / Air tendre / Air contre fugué vivement / Echos tendrement
Francois Couperin
'La Ménetou' from Second Livre de Pièces de clavecin (Paris 1717)
arranged for theorbo by Hideki Yamaya
Joseph Bodin de Boismortier
Suite en Sol Majeur pour la basse seule from Diverses pieves de viole seule avec la basse chifrèe
Prelude lentement / Allemande gayment / Sarabande / Rondeau "D'Adulateur" modérément
Michel de la Barre (1675-1745)
Sonata "L'inconnue" en Sol majeur pour la Flûte Traversière et la Basse
[untitled] / Vivement / Chaconne
Learn More About All of the Performers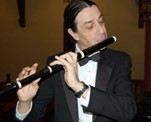 Rodrigo Tarraza, traverso, is an internationally renowned flautist. He studied with Barthold Kuijken at the Royal Conservatory in The Hague, Netherlands, achieving his Master of Arts degree. Rodrigo has performed throughout North America, South America, and Europe as both a soloist and chamber musician with ensembles such as La Petite Bande, Les pays bas, Intercontinental Baroque Ensemble, Davidoff Ensemble, Camerata Köln, Telemann Kammerorchester, Friedberger Kammerorchester and L'Arpa Festante, as well in the U.S. with American Baroque in San Francisco, New York, Boston, Seattle, Los Angeles and Washington. He has taught both baroque transverse and modern flute in Europe, Chile, and the US, including the New England and San Francisco Conservatories. At the Pontificia Universidad Católica in Santiago, Chile, he taught Baroque chamber music and performance practice. Currently he is a member of the Folgers Consort (Washington, DC), and performs frequently with the Crescendo Period Instrument Orchestra, the Washington Bach Consort, and his own Baroque duo Les Inégales, co-founded with harpsichordist Christine Gevert in 1995. He has toured the world as professional jazz and fusion player on saxophone and EWI (electronic wind instrument.)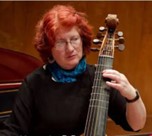 Gina Allende Martínez, viola da gamba, graduated summa cum laude as Professor of Music at the Catholic University of Valparaíso, then studied viola da gamba at the Catholic University of Santiago, Chile, earning a master's degree in Musical Language and Early Music. She specialized in French and Italian viola da gamba repertoire in Rome, Italy. Recently she obtained a master's degree in musicology at the University of Chile. Her thesis is entitled "The teaching of Music in the Colony: A dialogue between the mulatto Joseph Onofre Antonio de la Cadena y Herrera, and the inherited treatises." Gina also studied traditional and early music theory at the Zóltan Kodály Pedagogical Institute (Hungary), and at the Academia Internazionale della Musica (Italy). Gina is co-director and founding member of the Baroque ensemble Estudio MúsicAntigua of the the Catholic University of Santiago, with which she has performed and recorded extensively in Latin America and Europe. With Estudio MúsicAntigua she has participated in the phonographic record of Colonial Latin American music, recording the totality of works of the Colonial Music Anthology of South America by the prominent musicologist Samuel Claro Valdéz.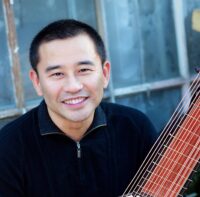 Hideki Yamaya, theorbo, is a performer of lutes, early guitars, and early mandolins based in Connecticut, USA. Born in Tokyo, Japan, he spent most of his career in the West Coast before settling in New England, where he is a freelance performer and teacher. He has a B.A. in Music and an M.A. in Ethnomusicology from University of California, Santa Cruz, where he studied with Robert Strizich, and an M.F.A. in Guitar and Lute Performance from University of California, Irvine, where he studied with John Schneiderman. He also studied with James Tyler at University of Southern California and with Paul Beier at Accademia Internazionale della Musica in Milan, Italy. In demand both as a soloist and as a continuo/chamber player, Hideki has performed with and for Portland Baroque Orchestra, Portland Opera, Santa Cruz Baroque Festival, Musica Angelica Baroque Orchestra, Los Angeles Master Chorale, Los Angeles Opera, California Bach Society, Oregon Bach Festival, Astoria Music Festival, Music of the Baroque, and Shakespeare's Globe Theatre. He has given masterclasses and workshops at Yale University, University of California, Santa Cruz, Montana State University, Oregon State University, and Aquilon Music Festival.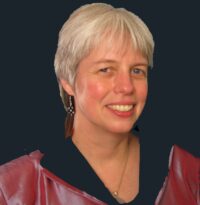 Christine Gevert, virginal, holds a master's degree in organ and early music performance from the Hochschule für Musik und Theater, Hamburg, Germany. After earning a bachelor's degree in music theory from the Conservatorio Nacional de Chile, she studied choral and orchestral conducting in Berlin and harpsichord in London. She has taught at the Berliner Kirchen-musikschule, the Universidad de Chile, and the Pontificia Universidad Católica in Santiago, Chile.
While conducting and performing in Europe and South America, she also recorded for Carpe Diem and Alerce.  She has led master classes and workshops in early music, harpsichord, and baroque vocal technique at music festivals in Germany, Chile and the U.S., and has taught historic keyboards at the Berlin Church Music School in Germany, and locally at Bard College at Simon's Rock. Ms. Gevert has appeared at the Washington Early Music Festival, the Berkshire Choral Festival, the Fringe concerts of the Boston Early Music Festival, and the Amherst Early Music Festival.

In recent years she has given solo harpsichord recitals at the Early Music Festival in Narol, Poland, at the historic Auditorium Wanda Landowska near Paris, at the Metropolitan Museum of Art, and the Brooklyn Beat Festival. She performed at the International Festival of American Renaissance & Baroque Music at the Chiquitan Missions in Santa Cruz, Bolivia. She has authored and published more than eighty historical basso continuo realizations with the Swiss music publisher, Amadeus Verlag. The founder and artistic director of Crescendo and her own baroque ensemble Les Inégales, Christine is currently music director at Trinity Episcopal Church, Lime Rock, CT.
Crescendo and its programming
Crescendo is a national-award-winning music performance organization. For more than fourteen years, Crescendo has presented concerts year-round in northwestern Connecticut, the Berkshires, and the mid-Hudson Valley of New York. The organization is based at Trinity Church Lime Rock in Lakeville, CT.
Founder and Artistic Director, Christine Gevert, is celebrated for her innovative approach to programming and performance. Crescendo's audiences are often rewarded with programs of rarely-heard and newly discovered works. Often Ms. Gevert uses original manuscripts to make her own performing editions for chorus, soloists and orchestra because there are no existing published editions. Frequently our programs feature early and contemporary music works alongside each other, creating a contrast for the listener. Eight new works have been commissioned for our chorus and vocal ensemble. Crescendo has presented ten U.S. premieres.
Crescendo's innovative programming relies on a local base of dedicated and talented auditioned amateurs and professionals who make up the Crescendo Chorus and Crescendo Vocal Ensemble. Crescendo has its own Period Instrument Orchestra and Andean Ensemble, comprised of professionals from New York, Boston, Philadelphia, Washington DC and Hartford. These instrumentalists and the internationally recognized soloists who regularly collaborate with Crescendo bring the performances to a level comparable to the best ensembles in the country. Instrumental music ensembles and concerts with vocal soloists have been part of Crescendo's programs since the beginning. Some of the performers have been: Julianne Baird (Philadelphia) soprano, Nicholas Tamagna (New York) countertenor, Peter Sykes (Boston) and Władysław Kłosiewicz (Warsaw, Poland), harpsichord, Chris Bellsucio (Boston), natural trumpet, Tricia van Oers, recorder, I Fagiolini Renaissance Vocal Ensemble (London, UK), L'Orchestre de Chambre Francaise (Paris, France), Peter Lekx (Montreal) baroque violin, Duo Alturas (Hartford) charango, viola and guitar, and Duo Les Inégales, traverso and harpsichord.
We are strongly committed to educational outreach―to our own singers, our audiences and local students. Talented local high school singers and young musicians are coached by Ms. Gevert as part of our "Young Baroque Artist Program", and often play a part in our performances. She and members of the chorus visit local schools to work with students.
Artistic Director Christine Gevert is celebrated for her innovative approach to programming and performance: In 2014 Crescendo won the prestigious Chorus America / ASCAP Alice Parker Award. Today's programming reflects some of the diversity and scope of music that Crescendo is known for.