Grandson of Afro-Brazilian Slaves: Classical Star Composer José Maurício Nunes Garcia
Recorded June 12, 2022 @ 7:15 PM
Saint James Place,
Great Barrington, MA
Performers:
Schauntice Marshall, Soprano
Sarah Bleasdale, Alto
Pablo Bustos, Tenor
Jermaine Woodard Jr., Baritone
Crescendo Period Instrument Ensemble
Sally Merriman, Rachel Begley, Baroque Bassoons
Serafim Smigelskiy, Violoncello
Jay Elfenbein, Baroque Bass
Christine Gevert, Organ and Direction
Crescendo Chorus
(Section Leaders marked with *)
Sopranos  Louise Brown, Donna Castaner*, Susan Emerson Clapp, Kathy Drake, Elizabeth Gerbi*, Peggy Heck,
Schauntice Marshall*, Rebecca Palmer*, Roberta Roll, Jean Vitalis
Altos  Sarah Bleasdale*, Traudi Chiaravalloti, Charity Clark*, Susan Francisco, Deborah Mark, Martha Nesbitt,
Barbara Wiggins
Tenors  Pablo Bustos*, Gordon Gustafson, Susan Hooker, Matthew Kreta*, Peter Perkins*, Doug Schmolze*
Basses  Jim Barrett*, Malcolm Brown, Brian Farrell, Tivon Hall-Love, John-Arthur Miller*, Tom Schindler,
Jermaine Woodard Jr.*
Robin Hood Radio with Marshall Miles interviews Christine Gevert about the December 2022 Program
Program
José Maurício Nunes Garcia (1767-1830)

Missa de São Pedro de Alcântara (1809)
For chorus, soloists, organ and basso continuo
Te Christe solum novimus (1800)
For Soprano solo, flutes and strings, arranged for organ and basso continuo
Missa de São Pedro de Alcântara
INTERMISSION
Matinas do Apóstolo São Pedro (1815)
For Chorus, Soloists, Bassoons, Organ and Basso Continuo
Responsório – Simon Petre
Responsório – Si diligis me
Responsório – Tu es Petrus
Responsório – Domine situes
Responsório – Surge Petre
Responsório – Tu es pastor ovium
Responsório – Ego pro te rogavi
Responsório – Quem dicunt homines
Learn More About All of the Performers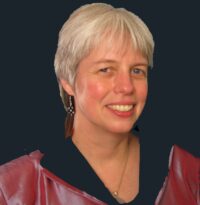 Christine Gevert, organist and conductor, holds a master's degree in organ and early music performance from the Hochschule für Musik und Theater, Hamburg, Germany. After earning a bachelor's degree in music theory from the Conservatorio Nacional de Chile, she studied choral and orchestral conducting in Berlin and harpsichord in London. She has taught at the Berliner Kirchen-musikschule, the Universidad de Chile, and the Pontificia Universidad Católica in Santiago, Chile.
While conducting and performing in Europe and South America, she also recorded for Carpe Diem and Alerce.  She has led master classes and workshops in early music, harpsichord, and baroque vocal technique at music festivals in Germany, Chile and the U.S., and has taught historic keyboards at the Berlin Church Music School in Germany, and locally at Bard College at Simon's Rock. Ms. Gevert has appeared at the Washington Early Music Festival, the Berkshire Choral Festival, the Fringe concerts of the Boston Early Music Festival, and the Amherst Early Music Festival.
In recent years she has given solo harpsichord recitals at the Early Music Festival in Narol, Poland, at the historic Auditorium Wanda Landowska near Paris, at the Metropolitan Museum of Art, and the Brooklyn Beat Festival. She performed at the International Festival of American Renaissance & Baroque Music at the Chiquitan Missions in Santa Cruz, Bolivia. She has authored and published more than eighty historical basso continuo realizations with the Swiss music publisher, Amadeus Verlag. The founder and artistic director of Crescendo and her own baroque ensemble Les Inégales, Christine is currently music director at Trinity Episcopal Church, Lime Rock, CT.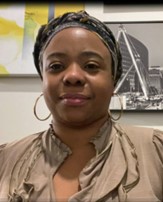 District of Columbia native soprano, Schauntice Marshall, has a golden gift to touch and warm your heart. It is said her voice is a refreshing sense of wholeness for the spirit and soul. Schauntice has been a featured soprano with various choral groups and opera companies performing in France, England, Normandy, Germany, West Indies, and the United States. As a featured soloist for Grammy winner Robert Schafer, she has been showcased on many platforms. Her flexibility to sing various styles and genres has awarded her the ability to be featured throughout the east coast in places such as: D.C., Maryland, Virginia, North Carolina, and Connecticut.
Schauntice obtained her bachelor of music from Shenandoah Conservatory and decided to pursue her graduate professional diploma in vocal music from University of Hartford – Hartt School of Music  –  graduating in May 2013. Since then, she continues to perform primarily in Connecticut as the soprano soloist at Asylum Hill Congregational Church. Schauntice has been seen as Ahmal in Ahmal and the Night Visitors, Susanna from Le Nozze di Figaro, Zerlina in Don Giovanni, Baby Doe in The Ballad of Baby Doe, and Yum Yum in The Mikado, Tituba in the Crucible, and works frequently with the Hartford Opera Theater, and Berkshire Opera Festivals. She will be joining Berkshire Opera Festival for the summer 2022 production of Don Giovanni.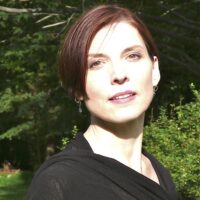 Mezzo Soprano Sarah Marvel Bleasdale is a versatile performer with extensive credits in opera, operetta, musical theater and the concert stage. Her career as a singer has taken her around the globe from Australia, Germany, to Switzerland and Israel as well as numerous cities in the U.S. Sarah has appeared as a soloist at Carnegie Hall and Lincoln Center's Alice Tully Hall. She has performed on NPR's Prairie Home Companion and can be heard as the alto soloist on the Naxos label's complete CD recording of Handel's Messiah and as an alto soloist on the Israel Philharmonic's recording of the Bloch Sacred Service.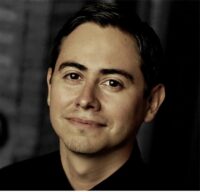 Tenor Pablo Bustos is a graduate of the Eastman School of Music, where he received both his Bachelor and Master Degrees in Vocal Performance. Highlights of concert appearances include Handel's Ode to St. Cecilia, conducted by Ton Koopman with the Orchestra of St. Luke's at Carnegie Hall. He was invited to sing Bach Cantatas in performances with the Bachfest Malaysia at 'Thomas Kirche' during the 2020 Leipzig Bachfest. Recent operatic engagements include: Alfred in Strauss' Die Fledermaus, the Witch in Humperdinck's Hansel and Gretel, Tamino in Mozart's Die Zauberflöte, and Colin in the East coast premiere of Nolan Gasser's opera The Secret Garden.  Mr. Bustos has participated in two modern premieres of Baroque operas with the Boston based early music ensemble La Donna Musicale. He performed the role of Scipione in Maria Teresa Agnesi's La Sofonisba and the role of Il Padre in Camilla de Rossi's Il Figliuol Prodigo, next to Soprano Julianne Baird singing the role of La Madre.
His discography includes: The Lutheran Masses and Advent Cantatas of J. S. Bach with the Publick Musick Baroque Orchestra and Chorus, both  available on the Musica Omnia Label.
He currently lives in Rochester, NY, where he is the Director of Music Ministry for the Evangelical Lutheran Church of the Reformation, as well as Adjunct Voice Professor for the Liberal Arts College of the Rochester Institute of Technology, and Voice Instructor at the Eastman Community Music School.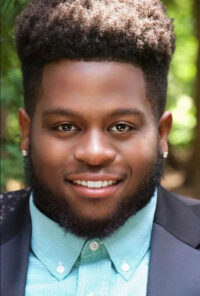 Virginian baritone Jermaine Otis Woodard Jr. is devoted to an eclectic professional performing career in choral, opera, musical-theatre, oratorio, contemporary-inspirational, jazz, liturgical, and sacred music.  With a distinguished passion for ensemble collaboration, chiefly, this has kept him deeply involved in New England's performing arts scene since the completion of his undergraduate vocal studies at The Hartt School.  Woodard serves on the roster of:  Voce, Inc (Signum records); CONCORA; Voices of Concinnity (Consonare Chamber Ensemble); Crescendo; Cathedral of Saint Joseph's Schola Cantorum/Cathedral Quartet; premier recording ensembles Composer's Choir and Vox Futura, and the newly-emerged Voices of Hartford.  Opera-affiliates are Berkshire Opera Festival, Panopera, Opera Connecticut, Opera Theatre of CT, and Hartford Opera Theatre.  Jermaine serves as Baritone section-leader/soloist at Asylum Hill Congregational Church, and The Hartford Chorale; also serving on the board of governors with The Hartford Chorale, Simsbury Light Opera Company, and Consonare.  Career highlights include: J. S. Bach's Mass in B Minor; Jesus – J.S. Bach's St. Matthew Passion; Eric Weitzner's Hebrew Prayer in B Minor (premiere); King Balthazar – Margaret Bond's The Ballad of the Brown King;  Craig Hella Johnsons' Considering Matthew Shepard; Baron Duphol – Verdi's La Traviata; Jim Conley – Jason Robert Brown's Parade; Duruflé's Requiem, op. 9; Mr. Jenks – Copland's The Tender Land; Beethoven's Choral Fantasy, op. 80 (Hartford Symphony Orchestra); and Coalhouse Walker – Flaherty's Ragtime. Woodard cantors at Sacred Heart Parish of Bloomfield, Cathedral of St. Joseph's, University of Saint Joseph's, and Holy Family Passionist Retreat Center (West Hartford).

Sally Merriman, bassoon. Based in the Boston area, Sally enjoys performing with a wide array of ensembles on modern and historical instruments. She performs on historical instruments with such groups as the Handel & Haydn Society, Boston Cecilia, and Circa Harmonie Boston, and on modern bassoon with Symphony New Hampshire, the Boston Ballet Orchestra, Bach, Beethoven and Brahms Society, and Boston Lyric Opera. Originally from Missouri, Sally received her Bachelor of Music degree from the North Carolina School of the Arts. She continued her studies at the Juilliard School before moving to Israel, where she held positions with orchestras including the Tel Aviv Opera Orchestra. In addition to performing and teaching, she is a reedmaker, and also the administrator for Amherst Early Music.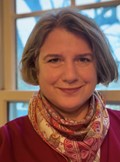 Rachel Begley, bassoon, performs as a soloist and with ensembles across North America, and has been hailed for her virtuosic and sensitive playing on both recorders and historical bassoons. Recent engagements include The Metropolitan Opera, Newberry Consort, Tempesta di Mare, the Clarion Society, Trinity Baroque Orchestra,  Play of Daniel, American Classical Orchestra, Boston Early Music Festival, and Early Music New York.  In addition to her work in early music, she has premiered solo works for recorder by such luminaries as Leonard Bernstein and Joan Tower.
Born and raised in England, Rachel earned a Bachelor of Music at the University of Birmingham, before moving to the US in 1989.  Following studies at the Early Music Institute at Indiana University, she earned a Doctor of Musical Arts degree in recorder and early music from SUNY Stony Brook, and now teaches at festivals, workshops, universities and conservatories in both the US and Europe.  She particularly enjoys working with adult amateur players of all levels, and is now in her 28th year as Music Director for the Recorder Society of Long Island.
Rachel is the Music Director of the new North American Virtual Recorder Society, the American Recorder Society's largest and fastest growing chapter.  She recently led an online playing session entitled "Peace in Ukraine", featuring music from a span of more than a millenium asking for peace, along with works by Ukrainian composers; the special event attracted more than 100 players from 5 countries, and raised thousands of dollars for humanitarian aid in the war-torn country.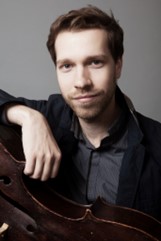 Serafim Smigelskiy, violoncello. Praised for his versatility and soulful expressive style, Serafim Smigelskiy actively performs on both baroque and modern cellos. Serafim has toured the United States,  Europe, Asia, South America, UAE and Russia as a soloist and chamber musician, appearing with Jupiter Chamber Players, Trinity Baroque, NOVUS NY, the Sebastians, NYBI, FRISSON, ECCE, Argento Chamber Ensemble, Ensemble Dal Niente, New York Classical Players, among others. Serafim performed as principal cellist with the Juilliard Orchestra, Experiential Orchestra, and the Kansas City Philharmonic. He has worked directly with composers Arvo Pärt, Chaya Czernowin, Georg Friedrich Haas, Mathias Pintscher, Magnus Lindberg, Jessie Montgomery, Jessica Meyer, Caroline Shaw, and Ellen Reid, leading to performances and recordings of their music at concert venues such as Carnegie Hall, Alice Tully Hall, Lincoln Center, Merkin Hall, Benaroya Hall, Moscow and Saint Petersburg Philharmonic Halls, and Harvard, Cornell, Stanford, and Columbia Universities. Between 2014 and 2021, while a member of the Tesla Quartet, he appeared on some of the world's most prestigious stages, including Wigmore Hall, the Esterhazy Palace, and the Mecklenburg-Vorprommern Festival, and released two award-winning albums. Serafim also composes electronic music as Farems Sound and produces audiobooks with his wife, Sierra Prasada, as HiSierrafim Audio.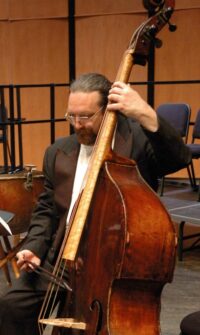 Jay Elfenbein, Baroque bass. The performances of Jay Elfenbein have been described by the New York Times as "played magnificently" and "with virtuosity and flair." He held the position of principal bassist with Boston Early Music Festival Orchestra, Opera Lafayette, and the Washington Bach Consort, among others. He was viola da gamba soloist in both Bach Passions, for many performances, including the Kennedy Center (Washington, DC), and played basse de violon with Tragicomedia, Sprezzatura (France), Portland Baroque Orchestra and Early Music New York.
He holds a Master of Music degree in jazz composition and arranging, is an accomplished teacher, and a published composer whose work has been commissioned and performed in the U.S., Japan, Canada, Europe and South America.
He has recorded for Sony Classics and CBS, among others, and also appears as viola da gamba soloist and improviser in early music, as well as jazz, rock, and other styles, who also was a featured soloist with Cirque du Soleil in China.
Jay is the founder and director of the Ivory Consort, the medieval ensemble that receives critical raves for its concerts and CDs: Music in the Land of Three Faiths and Troubadours Across the Pyrenees, and GambaDream, the creative modern ensemble that features Mr. Elfenbein playing electric viola da gamba on an adventurous CD.
Crescendo and its programming
Crescendo is a national-award-winning music performance organization. For more than fourteen years, Crescendo has presented concerts year-round in northwestern Connecticut, the Berkshires, and the mid-Hudson Valley of New York. The organization is based at Trinity Church Lime Rock in Lakeville, CT.
Founder and Artistic Director, Christine Gevert, is celebrated for her innovative approach to programming and performance. Crescendo's audiences are often rewarded with programs of rarely-heard and newly discovered works. Often Ms. Gevert uses original manuscripts to make her own performing editions for chorus, soloists and orchestra because there are no existing published editions. Frequently our programs feature early and contemporary music works alongside each other, creating a contrast for the listener. Eight new works have been commissioned for our chorus and vocal ensemble. Crescendo has presented ten U.S. premieres.
Crescendo's innovative programming relies on a local base of dedicated and talented auditioned amateurs and professionals who make up the Crescendo Chorus and Crescendo Vocal Ensemble. Crescendo has its own Period Instrument Orchestra and Andean Ensemble, comprised of professionals from New York, Boston, Philadelphia, Washington DC and Hartford. These instrumentalists and the internationally recognized soloists who regularly collaborate with Crescendo bring the performances to a level comparable to the best ensembles in the country. Instrumental music ensembles and concerts with vocal soloists have been part of Crescendo's programs since the beginning. Some of the performers have been: Julianne Baird (Philadelphia) soprano, Nicholas Tamagna (New York) countertenor, Peter Sykes (Boston) and Władysław Kłosiewicz (Warsaw, Poland), harpsichord, Chris Bellsucio (Boston), natural trumpet, Tricia van Oers, recorder, I Fagiolini Renaissance Vocal Ensemble (London, UK), L'Orchestre de Chambre Francaise (Paris, France), Peter Lekx (Montreal) baroque violin, Duo Alturas (Hartford) charango, viola and guitar, and Duo Les Inégales, traverso and harpsichord.
We are strongly committed to educational outreach―to our own singers, our audiences and local students. Talented local high school singers and young musicians are coached by Ms. Gevert as part of our "Young Baroque Artist Program", and often play a part in our performances. She and members of the chorus visit local schools to work with students.
Artistic Director Christine Gevert is celebrated for her innovative approach to programming and performance: In 2014 Crescendo won the prestigious Chorus America / ASCAP Alice Parker Award. Today's programming reflects some of the diversity and scope of music that Crescendo is known for.
About the Performance
This concert is at the heart of Crescendo's mission of bringing to our audiences rarely performed choral music. It aligns with an important new movement to counteract the racial prejudice that is endemic in the teaching, playing, and interpretation of classical music.
Nunes Garcia was a son of mulatto parents, and his grandparents were Brazilian slaves. Despite this, he was one of South America's most prominent classical musicians, a contemporary of Mozart, and wrote a large number of works for chorus, soloists and orchestra during his long tenure at the service of the Royal Chapel in Rio de Janeiro. Most of his exquisite works have not yet been performed nor recorded. This concert program includes two of his large choral works – Matinas do Apóstolo São Pedro (1815), and Missa de São Pedro de Alcântara (1809) for chorus, soloists, two bassoons, violoncello, double bass, and organ, and the much earlier motet for solo soprano and instruments, "Te Christe solum novimus" (1800).
"The music of Nunes Garcia sounds similar to Haydn and Mozart because – like that of the two great masters – it takes inspiration from Neapolitan composers such as Scarlatti, Porpora, Traetta, Pergolesi, Jommelli, Cimarosa, Paisiello etc. The music of Haydn and Mozart did not come out of nowhere either, but rather follows an existing tradition." [Antonio Campos Monteiro Neto, editor of Nunes Garcia's scores].