Holiday Concert: Resonet In Laudibus – Resounding Joyful Praises
December 10, 2022 at 6 pm
St. Paul's Episcopal Church, Stockbridge, MA
With Outdoor Light Show by Berkshires Artist Joe Wheaton

These performances are underwritten by Stephen Ketterer and Ignacio Ramirez of Sharon, CT.
Performers:
Jordan Rose Lee, Soprano
Donna Castaner, Mezzo Soprano
Gabriel Garcia, Baritone
Jim Barrett, Bass
The Berkshire Brass Ensemble
Brian Kanner and Peter Bellino, Trumpets
David Wampler and William Carr, Trombones
Crescendo Chorus
(Section Leaders marked with *)
Sopranos Donna Castaner*, Emily Elliott, Jordan Rose Lee*, Sarah Melcher, Roberta Roll,
Isabel Rooney, Jean Vitalis, Barbara Wolkowitz
Altos Sarah Bleasdale*, Charity Clark*, Lauren Paul, Susan Pettee, Mary Verdi
Tenors Gordon Gustafson, Matthew Kreta*, Randy Orzano, Doug Schmolze*
Basses Jim Barrett*, Brian Farrell, Gabriel Garcia*, Tom Schindler, Michael Wise
Christine Gevert, Organ and Direction
Robin Hood Radio with Marshall Miles interviews Christine Gevert about the December 2022 Program
Program
Michael Praetorius (1571-1621) – In dulci jubilo à 2
Jordan Rose Lee and Christine Gevert, sopranos
Bartholomeus Gesius (c. 1562 – 1613 – In Dulci Jubilo à 4
Michael Praetorius (1571-1621) – In dulci Jubilo à 8
Fridolin Sicher (1490-1546) – Resonet in laudibus for Organ
Michael Praetorius (1571 – 1621) – Resonet in laudibus à 7
Crescendo Section Leaders
Jacob Handl (1550-91) – Resonet in laudibus
Organ improvisation on "Greensleeves" English ballad, 16th cent.
Hans Leo Hassler (1564-1612) – Angelus ad pastores à 4
Crescendo Section Leaders
Giovanni Gabrieli (c. 1557-1612) – O magnum Mysterium à 8
Johann Hermann Schein (1586-1630) / Arr. Gevert – Intrada from Banchetto Musicale
Andreas Hammerschmidt (1611-1675) – Ihr lieben Hirten for soprano solo, chorus and organ
The performance of this piece has been dedicated to the memory of Dr. Barbara Louis Dobschuetz
Jordan Rose Lee, Soprano
Giovanni Bassano (c. 1561 –1617) – Canite tuba à 8 (1598)
Johann Pachelbel (1653-1706) – Vom Himmel hoch P. 52 for organ
With Jim Barrett and Gabrield Garcia, baritones
Johann Sebastian Bach (1685-1750) – Three movements from Christmas Oratorio BWV 248/II
Chorale No. 17 Schaut hin
Chorus No 21 Ehre sei Gott in der Höhe
Chorale No. 23 Wir singen dir
Dietrich Buxtehude (1637-1707) – Puer Natus in Bethlehem BuxWV 217 – for Organ
Michael Praetorius (1571 – 1621) – Puer natus in Bethlehem à 12
Jordan Rose Lee, soprano – Donna Castaner, mezzo soprano; Jim Barrett, bass
Learn More About All of the Performers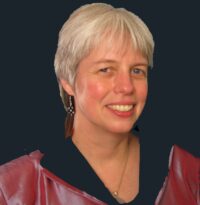 Christine Gevert, virginal, holds a master's degree in organ and early music performance from the Hochschule für Musik und Theater, Hamburg, Germany. After earning a bachelor's degree in music theory from the Conservatorio Nacional de Chile, she studied choral and orchestral conducting in Berlin and harpsichord in London. She has taught at the Berliner Kirchen-musikschule, the Universidad de Chile, and the Pontificia Universidad Católica in Santiago, Chile.
While conducting and performing in Europe and South America, she also recorded for Carpe Diem and Alerce.  She has led master classes and workshops in early music, harpsichord, and baroque vocal technique at music festivals in Germany, Chile and the U.S., and has taught historic keyboards at the Berlin Church Music School in Germany, and locally at Bard College at Simon's Rock. Ms. Gevert has appeared at the Washington Early Music Festival, the Berkshire Choral Festival, the Fringe concerts of the Boston Early Music Festival, and the Amherst Early Music Festival.

In recent years she has given solo harpsichord recitals at the Early Music Festival in Narol, Poland, at the historic Auditorium Wanda Landowska near Paris, at the Metropolitan Museum of Art, and the Brooklyn Beat Festival. She performed at the International Festival of American Renaissance & Baroque Music at the Chiquitan Missions in Santa Cruz, Bolivia. She has authored and published more than eighty historical basso continuo realizations with the Swiss music publisher, Amadeus Verlag. The founder and artistic director of Crescendo and her own baroque ensemble Les Inégales, Christine is currently music director at Trinity Episcopal Church, Lime Rock, CT.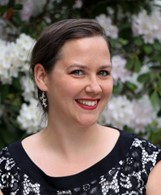 Jordan Rose Lee, soprano, has been a soloist for many East Coast ensembles, such as Connecticut Lyric Opera (Young Artist Program), Gaudeamus, St. John's Choir, St. Andrew's Music in the Nave, and Stockbridge Festival Chorus. She has performed recitals with special interest in American Art Song, and promoting the work of women composers.
Jordan received a Bachelor of Music degree from Western Connecticut State University, where she was featured as a soloist with the Concert Choir and Chamber Singers, and played several leading roles in the Opera Ensemble's productions. She was the singer of choice for the composition students at WCSU, where she debuted several pieces. She has been a soloist and section leader for Crescendo since 2007, and she is the soprano section leader and soloist for South Church Chancel Choir in New Britain, CT.
Recently Jordan completed her studies in Speech and Language Pathology at Southern Connecticut State University, and currently works with young children and families with communication disorders.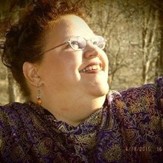 Donna Marie Castaner, mezzo soprano, is a certified music practitioner who brings live therapeutic music to the bedside of those in need of "in the moment comfort care". Donna hosts sing-along sessions for seniors at various facilities in the Millbrook, NY areea. She is also a free lance soprano soloist, who works at several area churches. She offers individual and group explorations for seekers and singers to find ease in body, mind and spirit, encouraging others to find their true, free voice, and share it with the world. Although she sees her main life purpose as a therapeutic musician, she can also be found singing a diverse range of music anywhere she's invited to sing, from Classical and Opera, to Folk and Broadway, and sometimes a little Country. She is currently working on her first albums of sacred music and lullabies.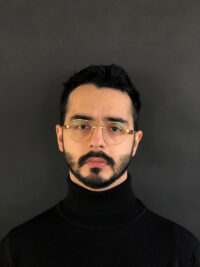 Gabriel Garcia, baritone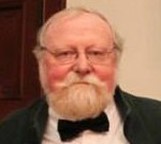 Jim Barrett, bass, studied music at Boston University and at Hartt College of Music. He began singing
with Gaudeamus choir in 1992, and performed with members of that group under the direction of Paul Halley on Pete Seeger's Grammy-winning album, Pete. Jim was a member of the early music group Everyman Guild for four years, performing in venues such as Sacred Heart University and Music Mountain. He has sung on several recordings for Pelagos Music, including the experimental Sony/Philips super audio CD recording, Sacred Feast, and Gaudeamus', and Chorus Angelicus' 2006 CD, What Child is This? He currently sings with the early music ensemble earlybird.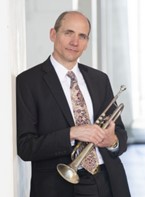 Dr. Peter Bellino, trumpet, holds degrees from such prestigious schools as University of Miami, University of Kentucky, Eastman School of Music and Stony Brook University. Bellino joined Union College as Adjunct Instructor of Trumpet in 2011 and is also the Regional Manager/Music Director for the Paul Effman Music Service since 2000. He has served as faculty at Schenectady County Community College (SCCC), College of St. Rose, Empire State Youth Orchestra, Dutchess Community College, Stony Brook University, SUNY @ Geneseo, University of Illinois and the American Festival for the Arts. An in demand and dynamic performer, Bellino has performed throughout much of the United States, Canada, Japan and India. His orchestral engagements have been with Grammy award winning Albany Symphony, Glens Falls Symphony, Schenectady Symphony, New York Repertory Orchestra, Penfield Symphony, Greece Symphony Orchestra, Genesee Symphony Orchestra, Champaign-Urbana Symphony, Danville Symphony and the Buffalo Philharmonic. His chamber ensemble performances include appearances with the SCCC Concert Brass Quintet, Albany Symphony Brass Quintet, Battenkill Chorale, Albany Pro Musica, Maverick Concerts, Tri-City Brass, Octavo Singers, Mohawk Valley Chorus, Berkshire Brass Quintet, Saratoga Choral Festival, Binnekill Chamber Orchestra, Cathedral of Men and Boys (Albany), Capital Region Wind Ensemble and the Lincolnland Brass Quintet. He has shared the concert stage with Ronan Tynan, Keith Brion, Aretha Franklin, Dave Holland, 'Doc' Severinsen and many others. Peter has performed throughout much of the Unites States as well as Japan, Canada and India.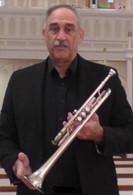 Brian Kanner, trumpet, specializes in historic performance of music from the Baroque era, studying natural trumpet with Barry Bauguess and Kris Kwapis. Brian has been heard with such early music groups as Yale Schola Cantorum, Teatro Nuovo, REBEL, Grand Harmonie, Bourbon Baroque, and members of Julliard 415, as well as Crescendo, Westchester Oratorio Society, Burlington Choral Society and Kentucky State Opera. He has also performed at Lincoln Center, Oberlin College's Baroque Performance Institute, the Maryland Early Brass Festival and the Historic Brass Society. Brian also plays music from the Civil War and Victorian eras on period cornets with The Coates Brass Band, Federal City Brass Band, 26th North Carolina Regimental Band and Newberry's Victorian Cornet Band. He has performed at the Smithsonian Museum of American History, Ford's Theater, The Kennedy Center, the National Archives, Arlington House, the Vintage Brass Festival and Gettysburg. Brian Kanner graduated from the University of Buffalo, where he played in its
symphonic orchestra and studied trumpet with Charles Gleaves of the Buffalo Philharmonic Orchestra.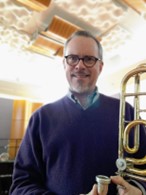 David Wampler, trombone. Originally from the Midwest, David Wampler has been a member of the
South Florida Symphony Orchestra, the State Symphony of Mexico under Enrique Batiz, the Nebraska Chamber Orchestra and was bass trombonist with the Omaha Symphony and Opera/Omaha. He was also a member of the Albany Symphony, serving as principal trombone, then bass trombone. He was a staff trombonist for American Gramophone where he may be heard on recordings by Mannheim Steamroller (Fresh Aire) and sound tracks from Mutual of Omaha's Wild Kingdom, and various national ad campaigns. He is also bass trombonist with the New England Jazz Ensemble in Connecticut and is heard on all six of their CDs, the most recent released in 2019, an adaptation of Prokoviev's Peter and the Wolf, which received a Grammy nomination. Other freelance credits include the New York touring companies of Annie; Victor, Victoria; and Hello, Dolly! (with Carol Channing). He plays numerous production shows and has appeared with Tony Bennett, Frank Sinatra Jr., Kevin Spacey, Elvis the Concert, the Montreux Jazz Festival, and finished the first tour with Yo-Yo Ma's Silk Road project. He served as principal trombone with the Berkshire
Symphony for 16 years, was former member of the Greater Bridgeport Symphony (Connecticut) and appeared with the Hartford Symphony Orchestra. He performs summers with the Barrington Stage Company and the Berkshire Theatre Group, and is bass trombonist with the Amherst Jazz Orchestra under the direction of Dave Sporny. Mr. Wampler has served on the faculties of Nebraska Wesleyan University, Central Connecticut State University, and Berkshire Music School. He currently serves on the faculties of the College of St. Rose in Albany, New York, and Simon's Rock College of Bard.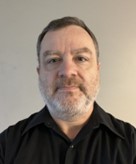 William Carr, trombone, has been performing in Western Massachusetts over 35 years. A father of four, Mr. Carr is a busy musician performing classical and jazz music. As a freelance musician he has performed with many local and national acts including Aretha Franklin, Barry Manilow, Connie Haynes, The Four Tops, The Irish Tenors, and the Tommy Dorsey Orchestra. Mr. Carr has taught music for over 30 years. Previously, Mr. Carr was an award winning high school band director. Currently, he is a middle school music teacher who enjoys teaching music to children.
Crescendo and its programming
Crescendo is a national-award-winning music performance organization. For more than fourteen years, Crescendo has presented concerts year-round in northwestern Connecticut, the Berkshires, and the mid-Hudson Valley of New York. The organization is based at Trinity Church Lime Rock in Lakeville, CT.
Founder and Artistic Director, Christine Gevert, is celebrated for her innovative approach to programming and performance. Crescendo's audiences are often rewarded with programs of rarely-heard and newly discovered works. Often Ms. Gevert uses original manuscripts to make her own performing editions for chorus, soloists and orchestra because there are no existing published editions. Frequently our programs feature early and contemporary music works alongside each other, creating a contrast for the listener. Eight new works have been commissioned for our chorus and vocal ensemble. Crescendo has presented ten U.S. premieres.
Crescendo's innovative programming relies on a local base of dedicated and talented auditioned amateurs and professionals who make up the Crescendo Chorus and Crescendo Vocal Ensemble. Crescendo has its own Period Instrument Orchestra and Andean Ensemble, comprised of professionals from New York, Boston, Philadelphia, Washington DC and Hartford. These instrumentalists and the internationally recognized soloists who regularly collaborate with Crescendo bring the performances to a level comparable to the best ensembles in the country. Instrumental music ensembles and concerts with vocal soloists have been part of Crescendo's programs since the beginning. Some of the performers have been: Julianne Baird (Philadelphia) soprano, Nicholas Tamagna (New York) countertenor, Peter Sykes (Boston) and Władysław Kłosiewicz (Warsaw, Poland), harpsichord, Chris Bellsucio (Boston), natural trumpet, Tricia van Oers, recorder, I Fagiolini Renaissance Vocal Ensemble (London, UK), L'Orchestre de Chambre Francaise (Paris, France), Peter Lekx (Montreal) baroque violin, Duo Alturas (Hartford) charango, viola and guitar, and Duo Les Inégales, traverso and harpsichord.
We are strongly committed to educational outreach―to our own singers, our audiences and local students. Talented local high school singers and young musicians are coached by Ms. Gevert as part of our "Young Baroque Artist Program", and often play a part in our performances. She and members of the chorus visit local schools to work with students.
Artistic Director Christine Gevert is celebrated for her innovative approach to programming and performance: In 2014 Crescendo won the prestigious Chorus America / ASCAP Alice Parker Award. Today's programming reflects some of the diversity and scope of music that Crescendo is known for.